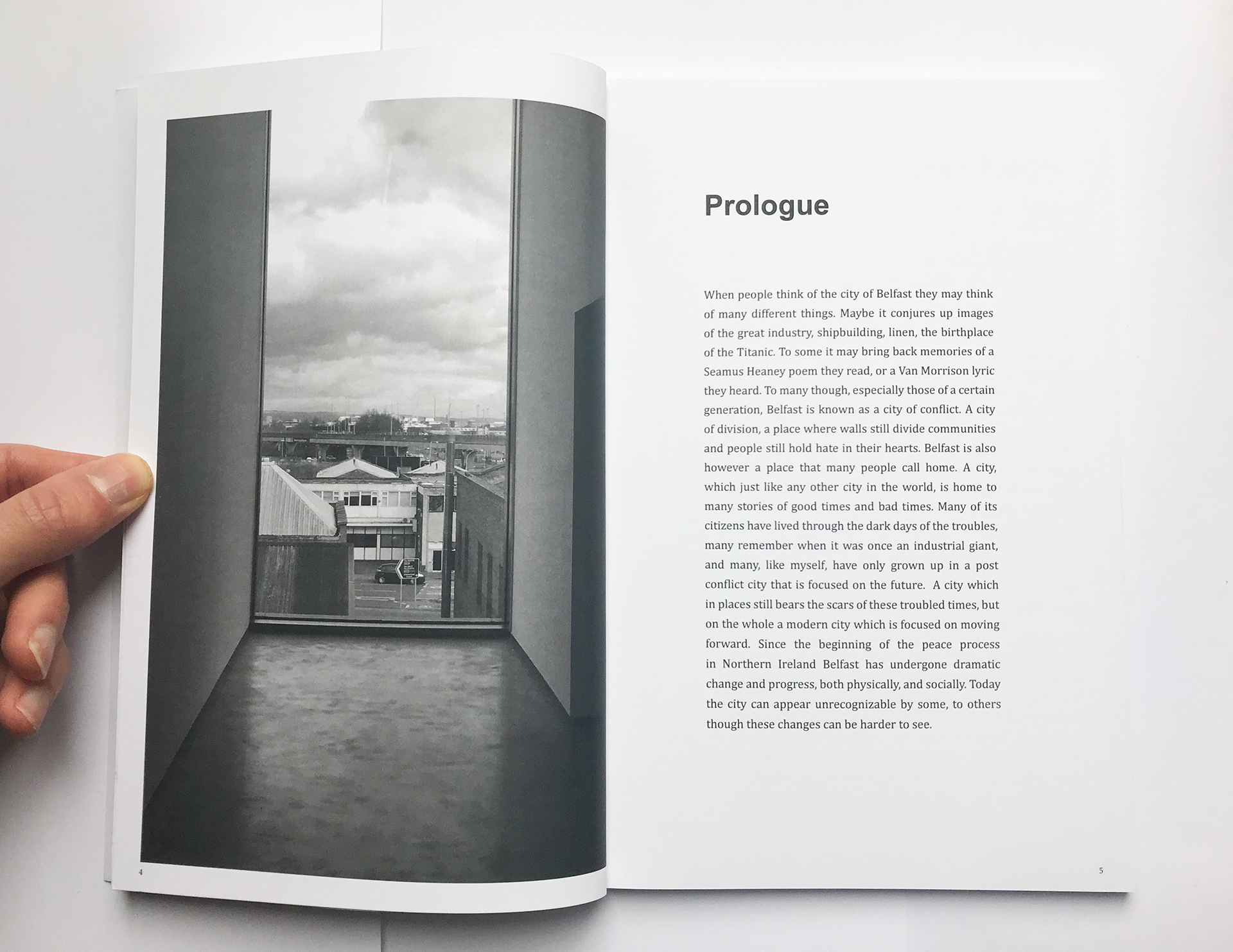 A Landscape of Trauma : An exploration into how physical sites within the urban landscape of Northern Ireland became marked with violence and the approaches that have been taken on them since the end of the conflict.
Northern  Ireland today in many respects appears to be a relatively peaceful and thriving country. Yet only decades ago the country was in the midst of a bloody thirty year civil war which claimed the lives of over 3000 of its citizens and reports of bombs, not backstops, dominated the news. The 'Troubles' within Northern Ireland not only took their toll on the country's citizens, they transformed much of the country's urban fabric from places of everyday life, to locations marked with the physical and psychological scars of violence. As Northern Ireland has transitioned into a post-conflict era, the country has been faced with the question of how to approach this landscape of trauma. The physical and psychological scars which occupy sites of past violence within the urban landscape hold the potential to undo much of the progress the country has made in the last two decades. They however also offer an opportunity to unite this seemingly still divided country and therefore they must be approached carefully. 
In this dissertation I explored both the positive and negative potential that sites of past violence within Northern Ireland hold and examined the approaches that have been taken towards many of these sites in the post conflict era. 

Through doing this I have highlighted the spatial and psychological implications of 

these approaches and questioned whether the urban environment has been used as a way to 

either remember the past or to forget it.